FIRE EXTINGUISHER SERVICING
Performed by BAFE trained engineers.
SAME DAY DELIVERY AVAILABLE
IN A HURRY? NOT TO WORRY!
REQUEST YOUR FREE PHYSICAL CATALOGUE HERE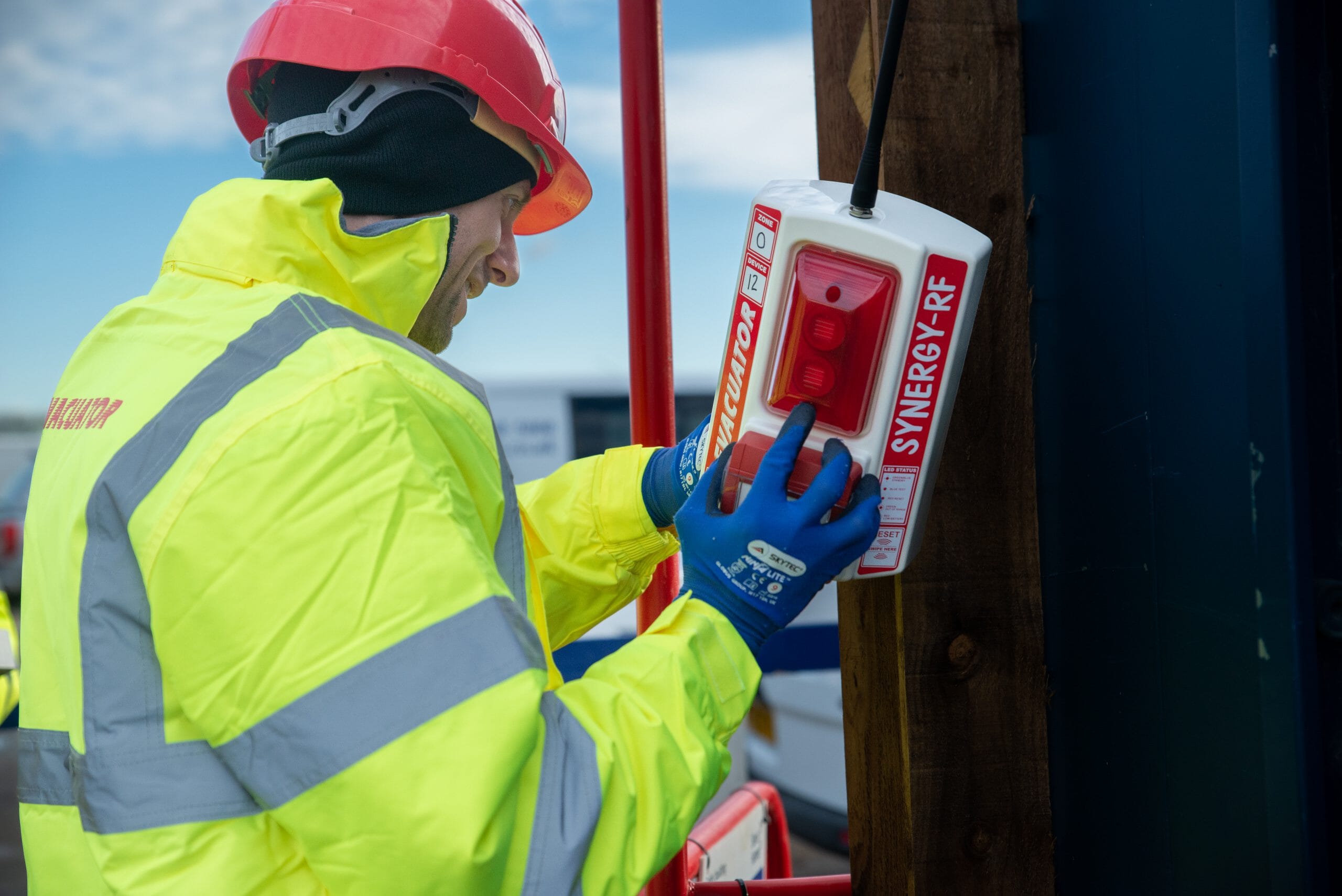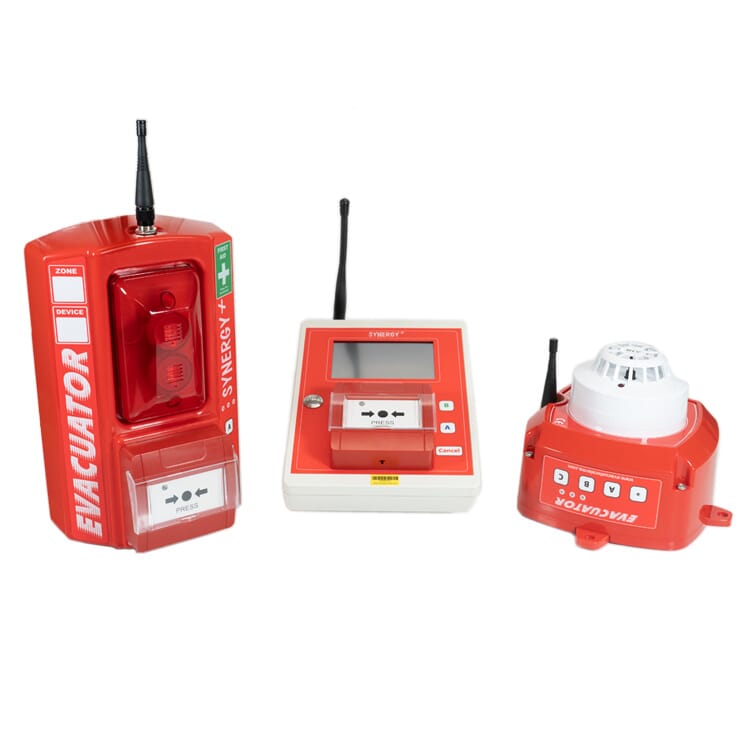 WIRELESS FIRE ALARM SYSTEM FOR CONSTRUCTION SITES
Wireless fire alarm systems are the battery-powered smoke detectors you can find in any construction site.
Linking temporary fire alarms by cable wastes time and resources. Construction site management and fire alarm engineers are now choosing wireless systems. A building site can follow the appropriate fire safety procedures with a wireless fire alarm from Evacuator Alarms.
These battery-operated alarms come in different models:
There are Call Points

and a choice Base Stations

, which you can activate manually.

Heat detectors, which

set off

automatically

trigger the system

when a high temperature is detected.

Smoke Detectors, which trigger the system automatically when smoke is detected.
A first aid alarm is very different in its use to a fire alarm. The whole building does not need to be evacuated when a call for first aid goes out. Having a variable fire alarm system that allows for more than one type of alarm should be considered when planning for any installation. 
SMOKE DETECTORS
Regardless of the size of your project, the need to protect them against a devastating fire has to be a top priority. To help you mitigate the risk of damage and ensure that all personnel are safe and protected we supply and install wireless smoke detector. 
Regulations of an appropriate fire detection system is required for workplace safety and construction site security. Site Alarms allow manual fire alarms where a smoke detection system is not installed yet. Typical examples are construction sites and temporary structures.  
Every year the fire and rescue service is called to over 600,000 fires which result in over 800 deaths and over 17,000 injuries. A reliable solution are wireless smoke detectors to help reduce these numbers.
It is estimated that fatal accidents in the construction industry are almost double the average of other sectors. Separate incidents and injuries account for approximately 2.2 million lost working days each year. A smoke detector is a small but clearly worthwhile necessity for keeping staff safe and happy.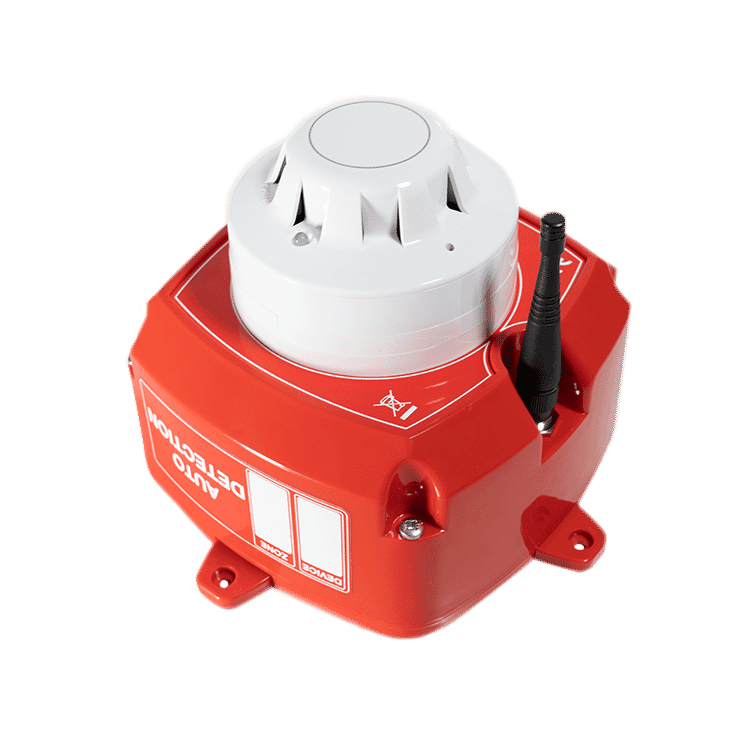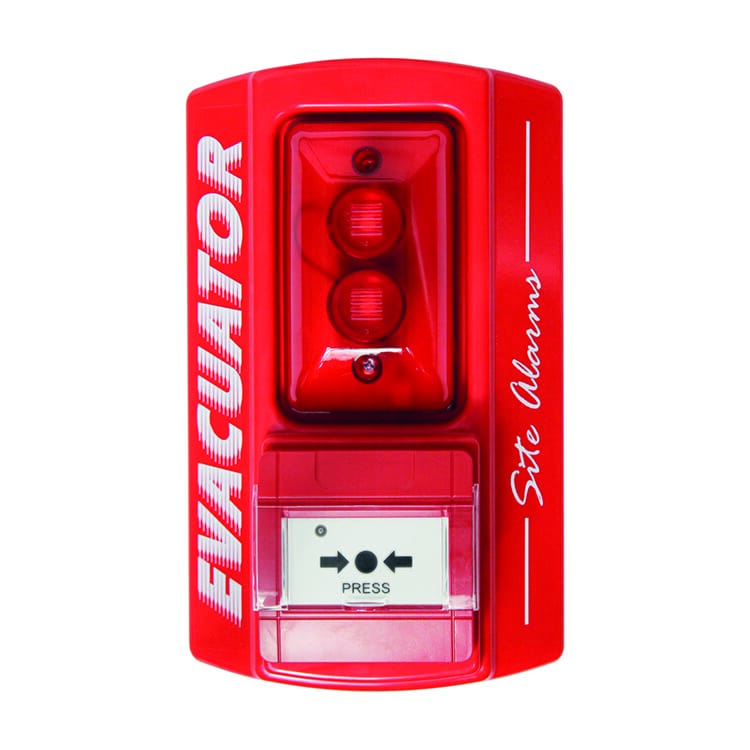 HARDWIRED TEMPORARY ALARMS FOR CONSTRUCTION SITES 
We provide temporary hardwired alarms for construction sites. These alarms allow efficient site security systems with call points. These call points can be linked together to communicate with each other. This provides advance warnings and is easy to use.
Hard wired site alarms are for use indoors or outdoors. Offering a great way of raising an alarm both visually and audibly where no mains power is present. As construction sites are often outside and exposed to the elements, many of the our site alarms have a IP55 rating.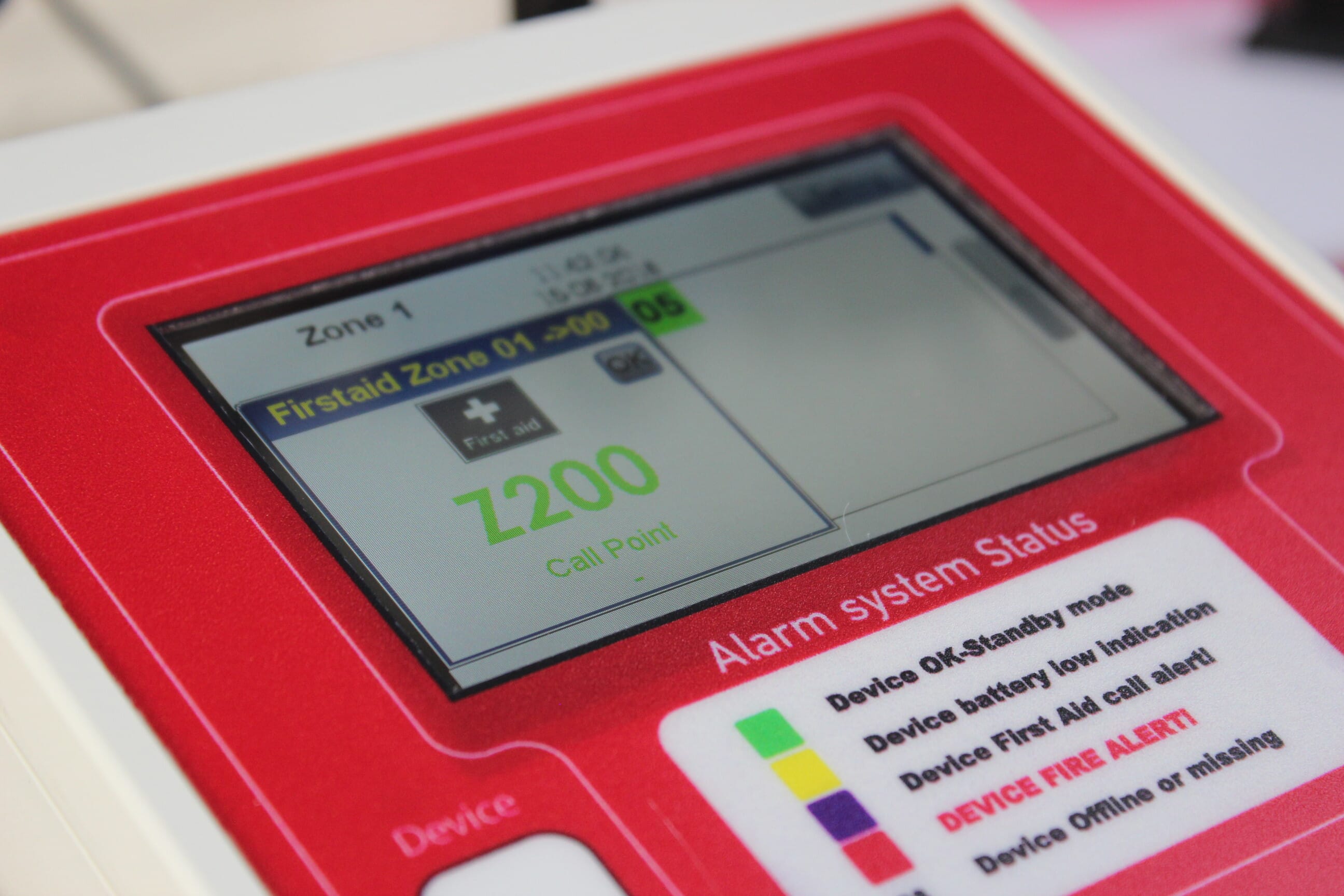 5 Years Data Logging
The Evacuator Synergy-TS Boasts a 5 year Data Logging as Standard.
Easy access USB Data Port
The USB port enable you to extract your data history and create printed logs
Fire & First Aid Function
Synergy-TS combines Fire and First Aid alerts seamlessly as standard
Desk or Wall Mountable
The Synergy-TS can be Desk mounted or Wall mounted thanks to its unique base design.
Evacuator Alarms is a specialist in Fire Safety products and systems. From a fire alarm installation to modern wireless fire alarm systems. Keep your project in the green on the fire alarm system grades. From residential renovations – to massive construction projects, we supply and install a wide range of fire detectors.